Many thanks to our priests, school faculty and staff, religious visitors, and parish families who participated in our Vocation Awareness Week activities and prayers. Please continue our work for religious vocations by inviting someone you know who has the qualities to be a good priest, deacon, brother or sister to consider this call from God.
Breakdown of the week: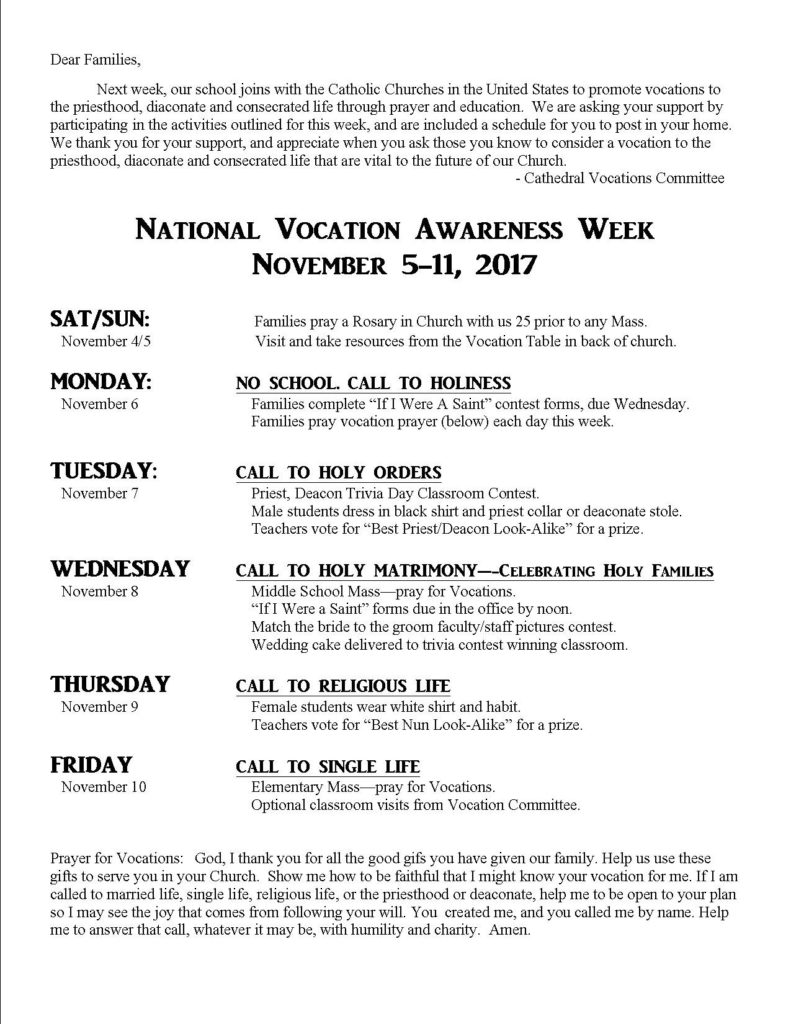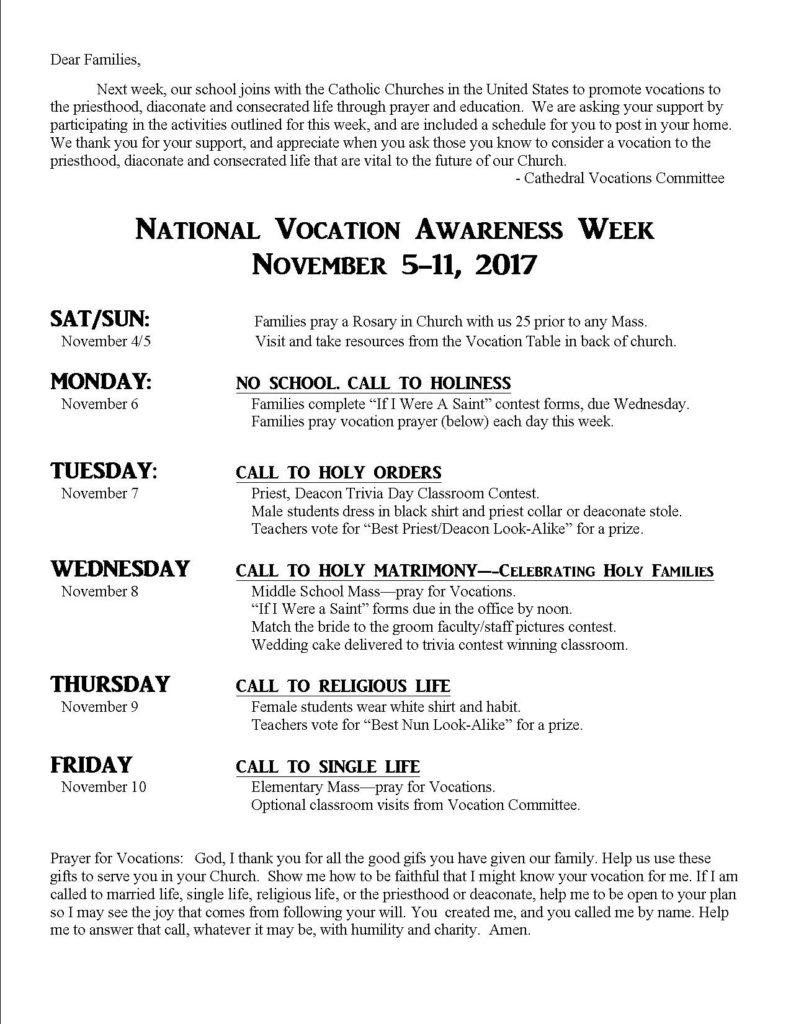 Tuesday: Call to Holy Orders, Dress up as a Priest!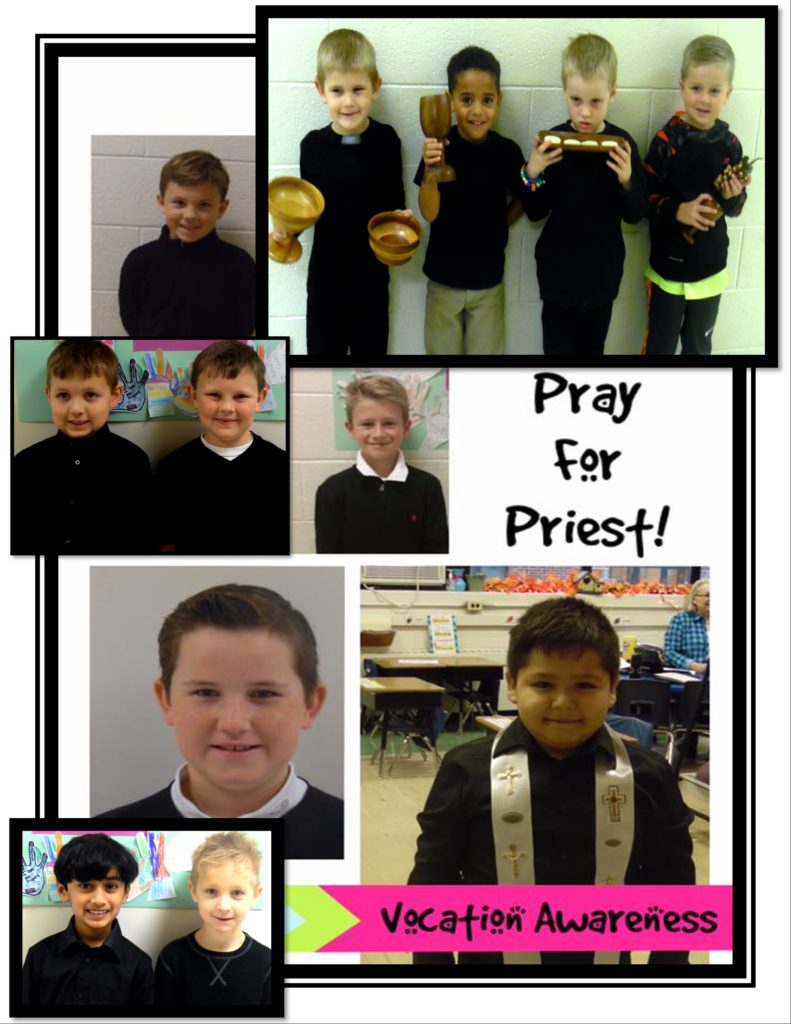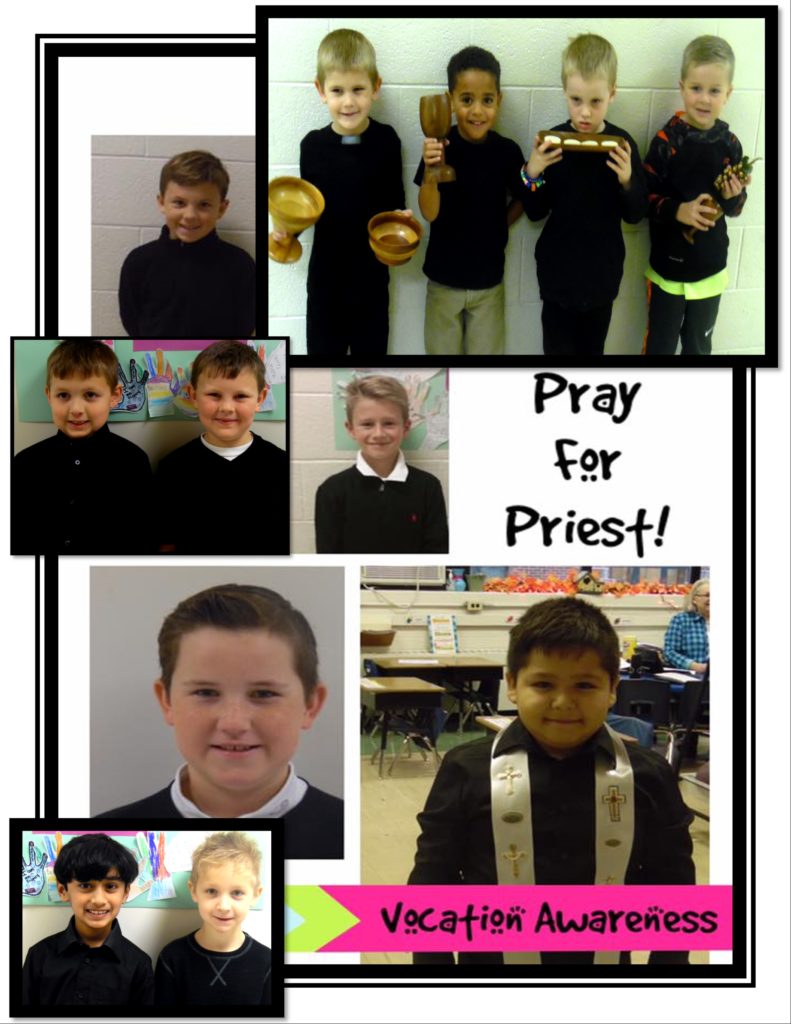 Wednesday: Call to Holy Matrimony! Two classes won a wedding cake for their scores in the Fr. Duncan Trivia contest.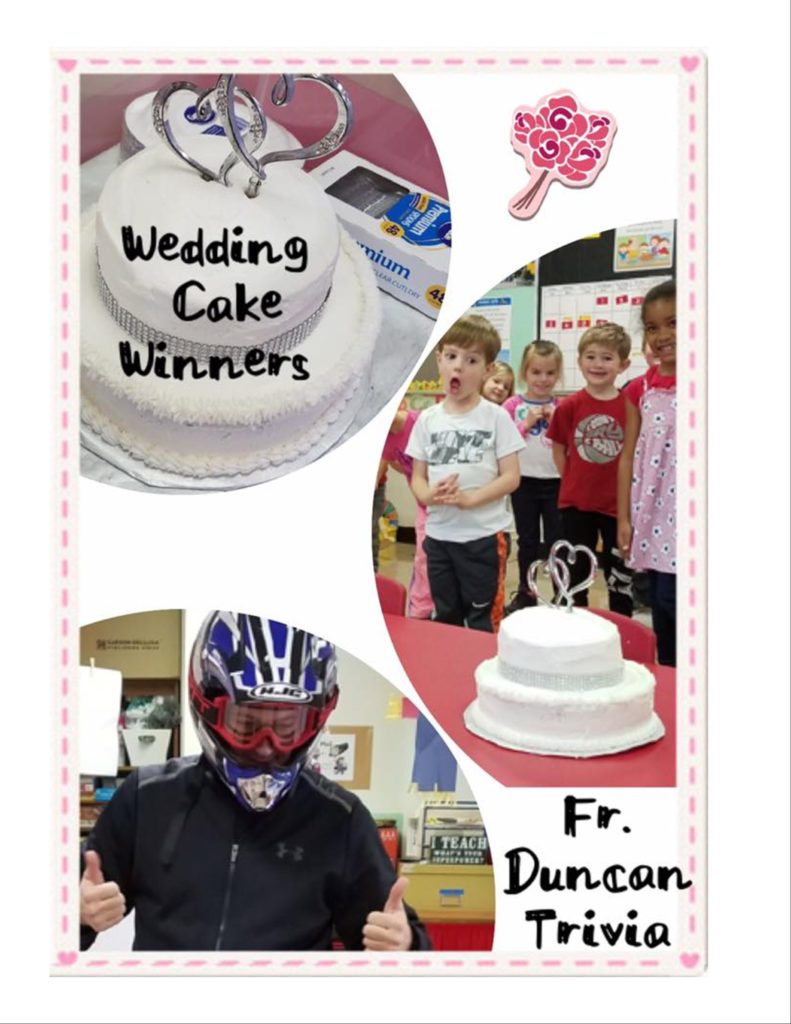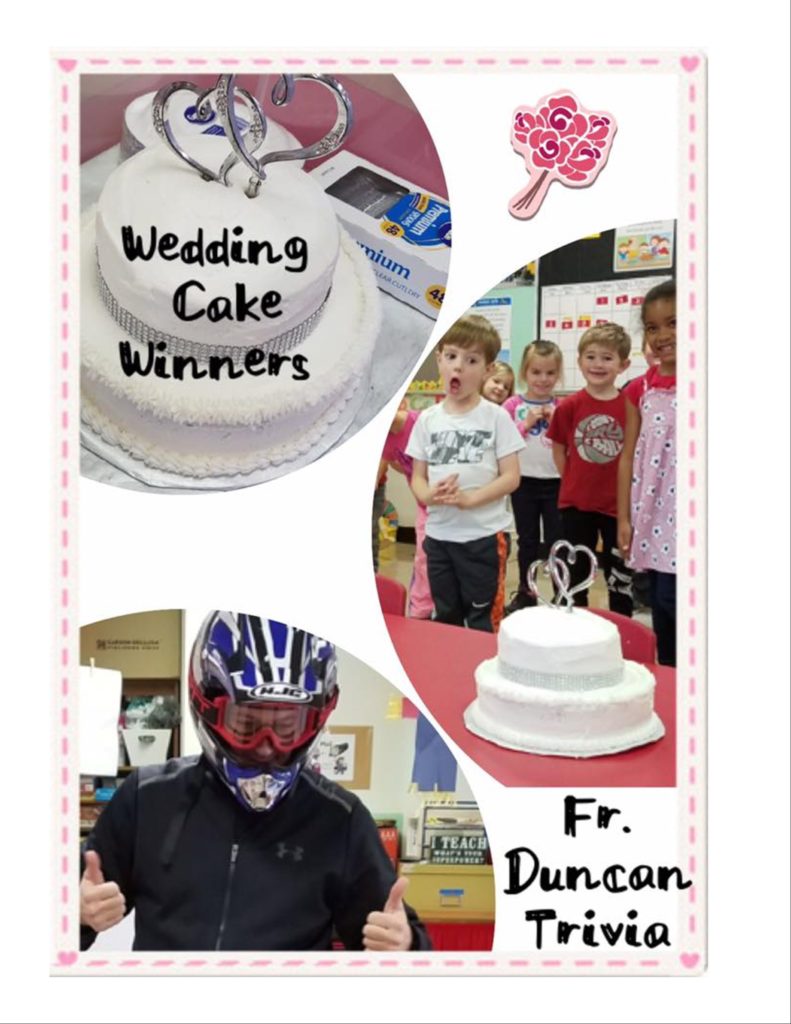 Thursday: Call to Religious Life, Students wear a white shirt and a habit!